Sacatepéquez, Guatemala
A short distance from Guatemala City, Sacatepéquez offers two of the best places to study both weaving and language, Antigua and San Antonio Aguas Calientes.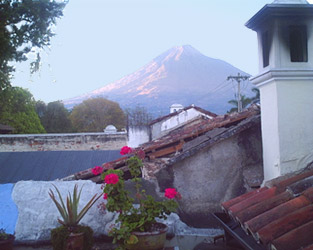 Agua volcano towers over Antigua, a major tourist destination 40 minutes from Guatemala city. Photo by Kathleen Mossman Vitale 2005.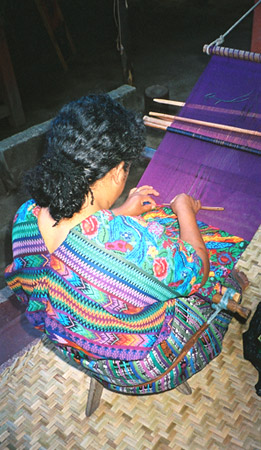 Esperanza Lopez uses a pick for supplementary weft brocading as she works on a huipil or blouse panel in the style of San Antonio Aguas Calientes, her community. Photo by Margot Blum Schevill 2005.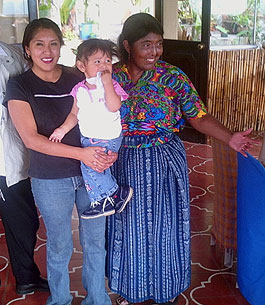 Alida Pérez, leader of a 3000-member artisan cooperative and owner of the Museo del Tejido in Antigua, is pictured with her daughter Jacqueline Anneta and granddaughter Alessandra. Photo by Paul G. Vitale 2005.
Locations in Sacatepéquez: