Cobán/Samac Cooperative
Alta Verapaz, Guatemala
Samac Agricultural Cooperative, located just outside Cobán, hosts two groups of Q'eqchi'-speaking weavers. Both groups weave an ancient style called pikb'il, and produce an elegant, diaphanous textile using a back-strap loom with starched cotton threads. The weave is balanced and spaced, and is decorated with rows of supplementary weft brocade.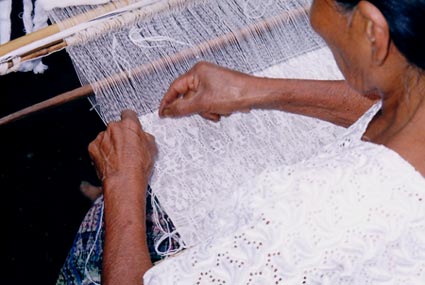 Rosalía Xol Xol, a widow from the 36-year civil war, weaves an ancient style called Pikb'il. The woven designs of ducks and stars are made by supplementary weft brocading. Photo by Jonathan Tharin 2005.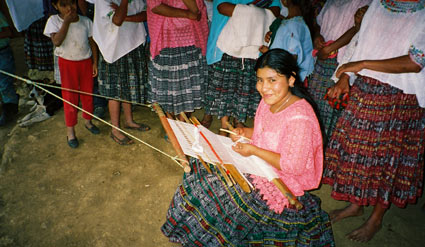 María Elena Xol Ae weaves in the Pikb'il style. The huipil or blouse she wears, however, is machine made and purchased in a market. Her corte or skirt is jaspe or ikat, in which the threads are tied and dyed prior to weaving. Photo by Margot Blum Schevill 2005.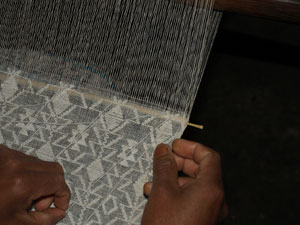 Samac weaver Carmela Sacrab uses an ecru-colored cotton thread and a non-traditional pattern for this partially transparent textile. Photo by Callie Vandeweile, 2007.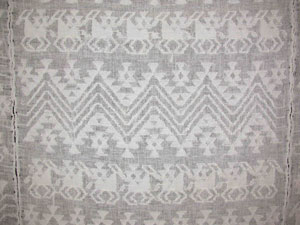 Traditional pikb'il designs sometimes have rows of horses, stars and zigzag pattern. Photo by Kathleen Vitale, 2005.
Locations in Alta Verapaz: