Santa Catarina Palopó
Sololá, Guatemala
A short walk from Panajachel along the road above Lake Atitlán, Santa Catarina Palopó is a picturesque place to find the heavy blue and purple textiles now tipical of the community.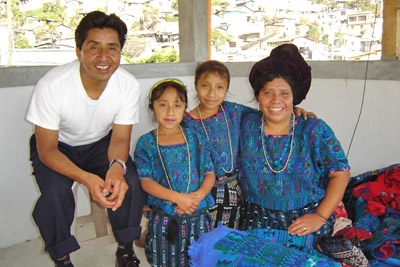 Weaver and international traveler Albertina Lopez, of Santa Catarina Palopó, sits on the rooftop deck of her home with her husband, Gregorio Martin Cumes and their two daughters Sandy and Melissa. Photo by Denise Gallinetti 2005.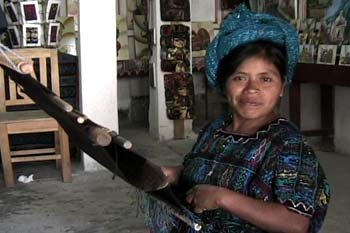 Catalina Lopez Sajvin weaves a huipil panel on a back strap loom at her father's store, Galería Ordoñez, in Santa Catarina Palopó. Photo by Paul G.Vitale 2004.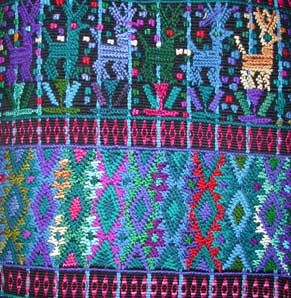 This textile was woven by Catalina Lopez Sajvin on a back strap loom and make into calf-length pants for her father, Luis Lopez Ordoñez. Luis is one of only nine men in the community that still wear the traditional pants. Photo by Kathleen Mossman Vitale 2005.
Locations in Sololá: